As a member of the Steering Committee of PJALS, as this incredible, busy, and full year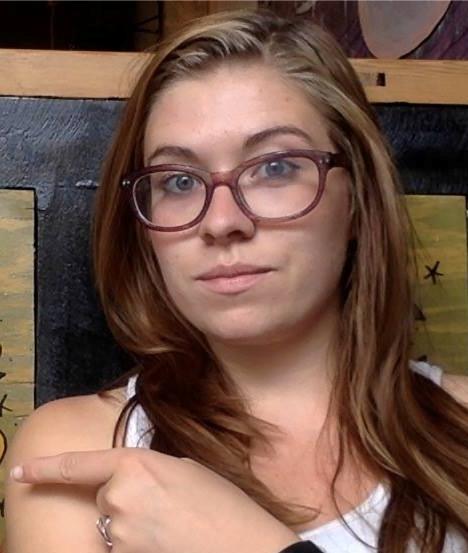 comes to a close, I am writing to ask you to join me in supporting the important, inspiring work of the Peace & Justice Action League.
We all have a lot to celebrate during our 40th anniversary year! Right now, we're celebrating a matching challenge from our generous long-time friends and supporters Jim Sheehan, Mary Alberts, and other dedicated members. Together, they will match all gifts made before midnight December 31st, up to $7635!
I know you already appreciate the work that PJALS does, so I'm hoping you'll take advantage of this offer to double the value of your own gift.
Will you join me in supporting the Peace and Justice Action League?


Our PJALS community has allowed me to grow and learn and is an integral part of my life. Through PJALS, I've learned about death penalty abolition, police brutality and criminal justice reform, and the myriad military invasions and colonial entanglements the U.S. carries out in my name. Through the incredible passion and storytelling of PJALS members and the people PJALS brings into our community, I began to discover my own story and ability to speak up about injustice.
In 2012, I became increasingly interested in U.S. foreign policy — specifically curious and mentally muddled about Israel and Palestine. Through the support of PJALS members and the skill-building I received in the Young Activist Leaders Program (YALP), I designed a project to visit the Occupied West Bank and Israel the following spring. Without PJALS, I would not have developed the courage and curiosity that I needed to embark on such a project.
I was invited to join the Steering Committee, and I accepted. I really appreciated (and still do!) that the commitment to developing youth leaders is visible within PJALS and that I was invited to learn about the nuts and bolts of how an organization as broad and lean as PJALS operates. My Steering Committee experience has only deepened my admiration of this organization's 40-year commitment to learn and grow with the Spokane community as we support nonviolence and the leadership of ordinary people in the transformative work of peace and justice–and all with a careful budget and an eye to the next 40 years.
This summer, I took another trip for my KYRS radio show Praxis, this time across the U.S. and Canada to survey the best of local organizing around climate, peace, alternatives to capitalism, and building communities of resistance. I found that in all the places that had successful campaigns and projects, a multi-issue community of radically-minded folks (like PJALS!) could be found at the center.
This deepened my commitment to PJALS and our broader community, and I'm excited at the chance to dig in to the urgent and crucial work of addressing and dismantling white supremacy among other white folks, bringing truth in recruitment to high school students who are being targeted with an incomplete story about what joining the military looks like, and expressing love and outrage for all of society's injustice through poetry and art through a new youth engagement project, a zine and salon performance called–fittingly–Love and Outrage.
I've decided to go even deeper in my commitment by becoming a monthly donor to PJALS. It won't be a large amount, but it's important for me to return the gift of consistency that allowed me so many open doors into this organization in the first place.
I hope that you'll join me in our 40th year in becoming involved in a new project that intrigues you, coming to one (or all!) of our anniversary celebrations through the year, or contributing to this matching gift or by joining me as a monthly donor.


I want to thank the incredible members and volunteers who make all of the magical, invitational, justice-seeking greatness of PJALS not only possible, but vital. I hope that we move into this next year affirmed in our belief that another world is possible, on her way, and that we are a part of that process.
In love and outrage,


Taylor Weech, PJALS Steering Committee member
P.S. Your support will make a difference right now — if you pledge or give before midnight December 31, every dollar you give will be matched — up to $7635!
Please help with your gift now by clicking here!